Thentix A Touch of Honey
Honey has been a go to product for thousands of years to treat wounds, burns and skin irritations. Today, it is used for anti-aging, anti-bacterial, anti-fungal and not to mention one of the oldest sweeteners on earth. Our product line "A Touch Of Honey" utilizes many other premium ingredients such as Aloe, Ginseng and Jojoba to make this amazing natural skin care formulation. Here at Thentix we believe you need to try this product for yourself to understand why it is one of the best skin care cream you can get in the health and beauty the market today!
Hydrating

If we are talking about skin, hair, or lip care. You want products that will hydrate the skin. Our products have honey and other natural humectants that draw moisture and hydrate the skin.

Nourishing

Loaded with natural ingredients, our line of natural products offers vitamins like vitamin A, B, C, D, E and antioxidants. These vitamins and antioxidants help with various skin functions like collagen production, your skin's elasticity, and complexion.

Softening

Thentix products are made with natural ingredients that hydrate and nourish your skin, hair, and lips. Our products combine hydrating and nourishing ingredients to leave your skin feeling silky soft!

Made For Sensitive Skin

The founder of Thentix had psoriasis and diabetes. These two things took a toll on his skin. He was done with other products that would irritate his skin. He worked along with a natural chemist, and Thentix was born! So we've been there!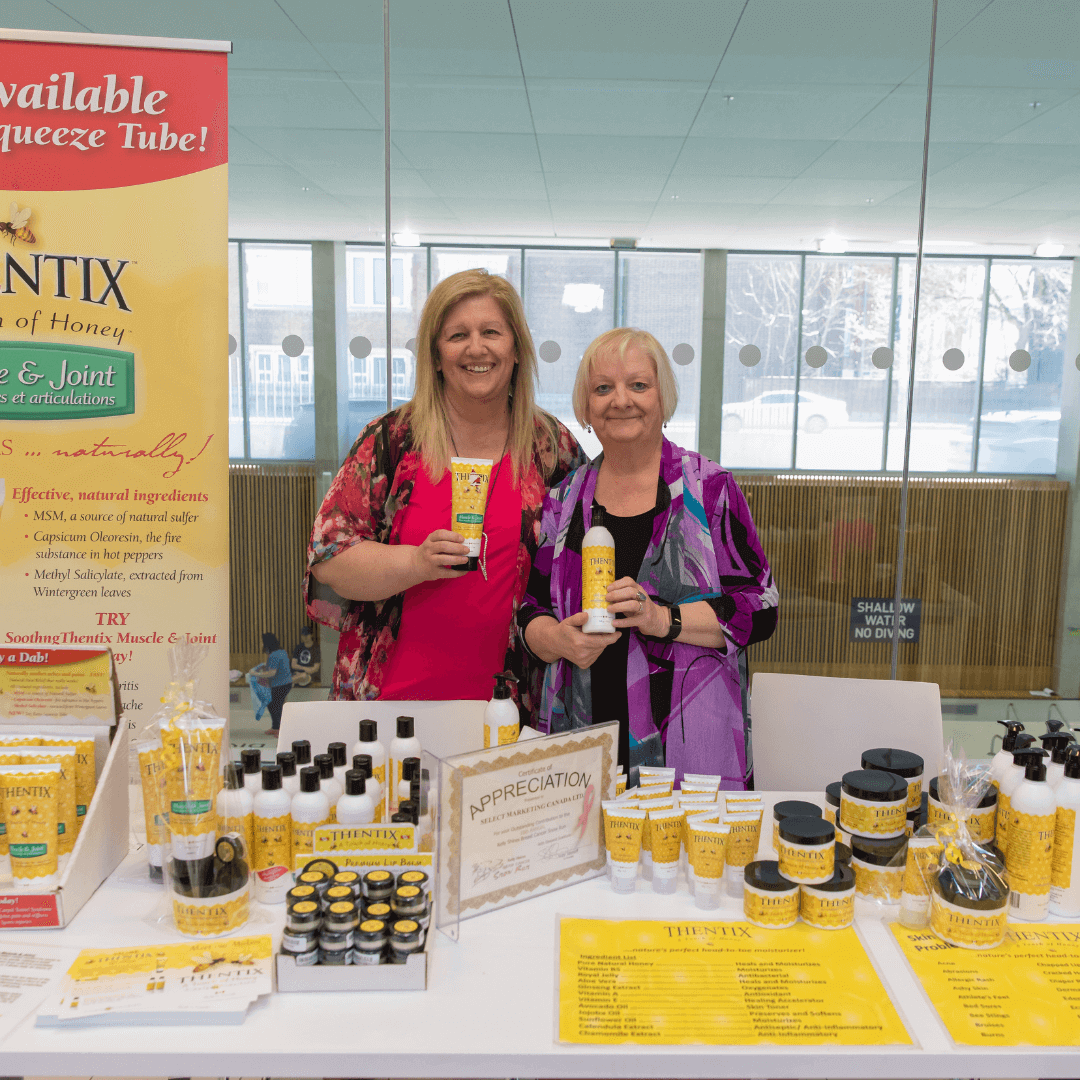 We're Building A Brighter Future!
As a family-owned company, we know how important it is to give back! That's why we support numerous cancer organizations, charities, and events. It's just something we truly believe in as a family and a company!
BEE CITY CANADA

We donate regularly to Bee City Canada, whose mission is "to inspire cities, towns, First Nations, schools, businesses and other organizations to take action to protect pollinators."

Caring For Cancer

We donate regularly to Caring for Cancer. People going through cancer treatments like Chemo have used our products and found them to help with radiation burns.